The club is open for food all day

on Saturday

. Karen is in early, Lucy takes over at lunch time and Finn and Grace are in in the evening.
No need to think about food all day, just head to the club.
---
Prize giving dates and times for your diary. All prize giving's are held at the club rooms.
Junior Little League: Friday, March 24th. Final game of the season starts

5 pm

. Prize giving

6.30pm


Senior Little League: Friday, March 24th. Final game of the season starts

5.30 pm

. Prize giving

7.15pm


Junior Hardball Cricket: Prize giving Thursday, March 23rd, 6pm. Final games

on Saturday

.
Senior teams (Men's teams and Emerging Hearts): Tuesday, April 11th. Dinner for sale from

6pm

. Prize giving starts

7pm

.
Club of Origin
The final round of club of origin games are on at Devonport Domain this Sunday starting at

10.30am

.
Junior Round Up
Year 6 Beyond the Blue Travel played Cornwall Australia in the semi-final of the Auckland Grade

on Saturday

. NSCC lost the toss and Cornwall elected to bat, their top 5 batting solidly. Wickets fell fairly regularly and the North Shore boys felt they were in with a chance when Cornwall were all out for 116 in the 28th over. Best of the Shore bowlers was Dominic Barker (4 overs, 14 runs, 3 wickets), Christian Scott and Hamish Jardine took 2 wickets each. The Shore openers start looked promising before Christian was out for 11 and Vincent for 16, Liam Arthur-Hunt scored 18 but with the run rate getting away the pressure came on and the boys finished the game on 96. Cornwall progress to the final and the NSCC boys will play Grafton for 3rd and 4th. Great effort to make the semi-finals boys, we are all very proud of you.

Our Sportslink International Emerging Hearts girls played Parnell

on Saturday

, the only team to have beaten them in the Limited Overs round of the competition. Parnell won the toss and elected to bat first. While Emma Irwin put on 18 and Hetali Patel put on 14 wickets fell at regular intervals due to some tight bowling and great fielding which saw 7 of the Parnell team dismissed from catches. Parnell were all out for 71 in 19 overs. Best of the Shore bowlers were Libby Easterbrook (4 overs, 21 runs 4 wickets) and Anna Browning (3 overs, 5 runs, 3 wickets), Sam Petherick and Emily Handyside took one each. 71 was never going to be easy to defend with 40 overs to reach it in. After Sam was out for 4 Ruby Worrall and Libby batted well getting 17 and 24 respectively before Anna and Emily Handyside brought it home for the team in the 18thover. With one round to go this puts the team on 16.5 competition points, Howick are in second with 13.5 points and Parnell in 3rd on 12 points. If the team lose this week and Howick win and the teams end up tied the competition is decided on who beat who between the tied teams meaning that the North Shore girls are double championship winners this summer. This time last year there was angst about whether moving the girls up to this grade was right for them, I think they showed us! Well done girls. NSCC are very proud of you.
The Sportslink International Emerging Hearts team at the start of the season. Not pictured Milly Yorke, Abby Harris, Catherine Fairbairn, Tayla Wheeler and the super Mum subs.

Congratulations Milly Yorke who scored 50* off 52 balls in the Sugar Suite Hair Spa Under 14 girls game against Howick

on Saturday

, well done Milly!
North Harbour Inter club competition
Regular

Sunday

fixtures have been held over the summer on Sundays in a North Harbour Inter Club league. While the year 6 boys went down to Takapuna in a top of the table clash the year 5s were victorious over our neighbours showing some outstanding batting in the dying overs. They win this wonderful trophy, and bragging rights, until next season. Well done team!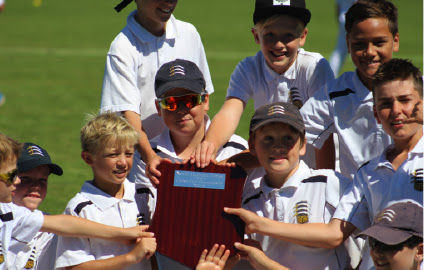 Indoor Cricket

If you love your cricket so much you don't want to stop for winter … Don't! There is an indoor cricket league starting up for teams at under 11, under 13, under 15 and under 17 for boys and girls. For more information and to register your interest click on the picture below;
---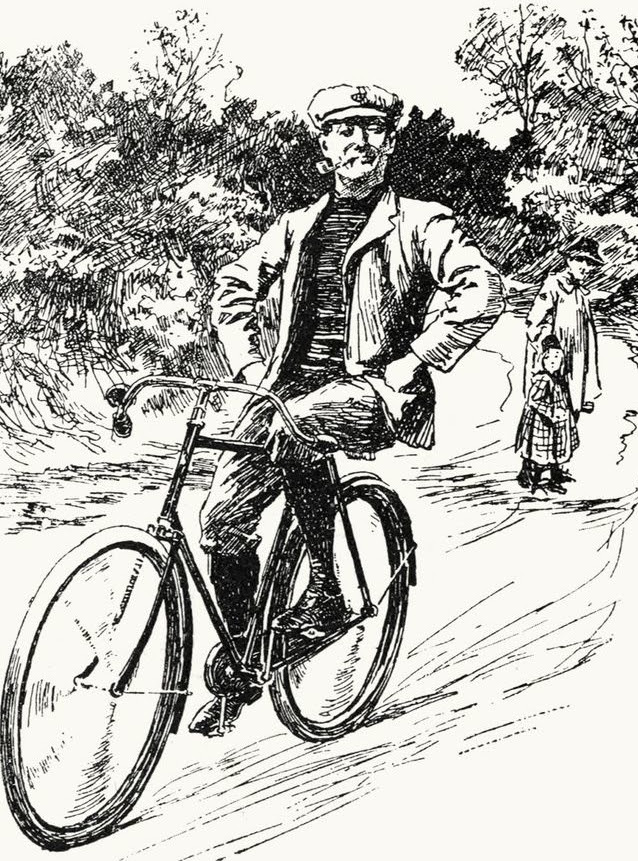 Another story from the past
Sometime in the 1920s, a young constable was posted to the Devonport Police Station to assist the Sergeant who was stationed here.
He arrived one

Saturday

morning and as there was no crime to investigate, the Sergeant told the young constable to borrow is bike and ride around the neighbourhood to acquaint himself with the area.
By

5 o'clock

the young constable had not returned, the Sergeant became worried and decided to go and search for him.
Eventually, passing Devonport Domain, he spied his bike propped up against a tree. And there, out on the domain was the young constable playing a game of cricket, having been called upon by a local team to make up numbers.
Such is the allure of Devonport Domain!
(Got a story to tell? Let us know!)